Create your very own door

We don't believe in compromising on quality. We've brought together materials to give you the very best in strength, easy maintenance, security, and weather resistance. Oh - and great looks as well
How your door looks is up to you. Whether you prefer traditional or contemporary, we have twenty-three doors styles in thirteen colours to choose from. Keep looking – we've got a beautiful range of glass, a vast range door furniture and different locking options too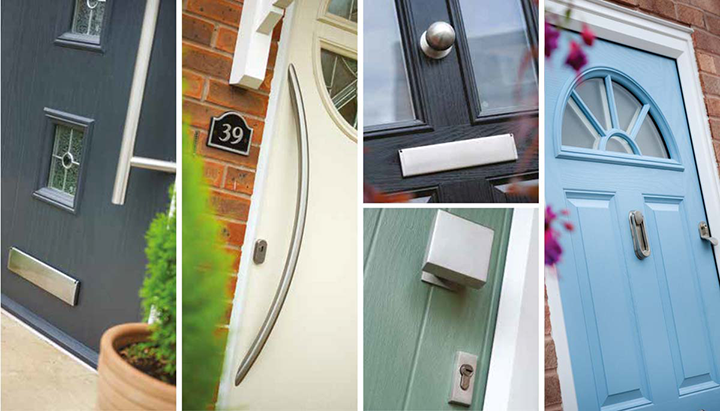 Homes all over the UK are safer and look better with these doors

Thirteen door colours
The door can be as individual as you like. Three new door colours; Poppy Red, Duck Egg Blue and Black Brown, have added to our existing ten; White, Black, Blue, Red, Green, Oak, Darkwood, Cream, Grey and Chartwell Green
We also offer colour all round options, and 9 frame colours - white, mahogany, cherrywood, oak, white grain, brown–black, grey, cream and chartwell green - to compliment your new door colour. All of which can be configured with gold, chrome, black, white and contemporary hardware; it's easy to see how there are over 900 billion types of Door-Stop door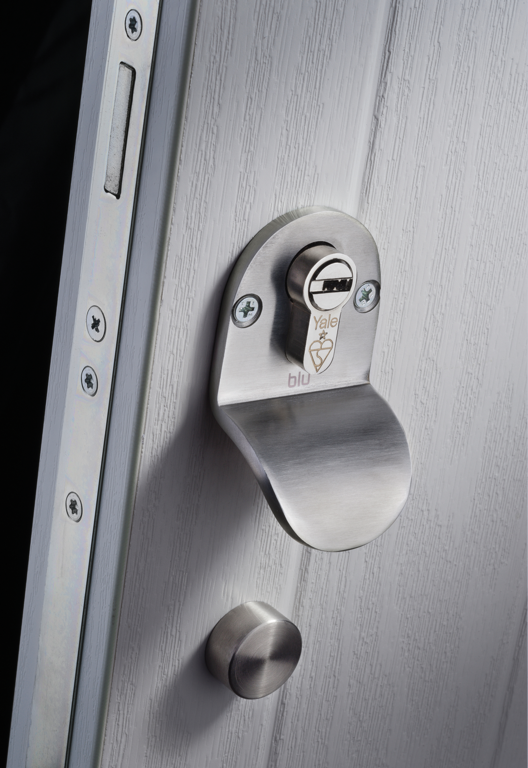 The edges
The hinge edge of your door has a PVC edging. Then we cut through the edging so that whichever hinge you selected sits neatly inside the edge of your door. To make the door super-strong, the lock edge has been fitted with a full length of 4mm thick, powder coated aluminium lock strip. Then your preferred lock sits flush inside your door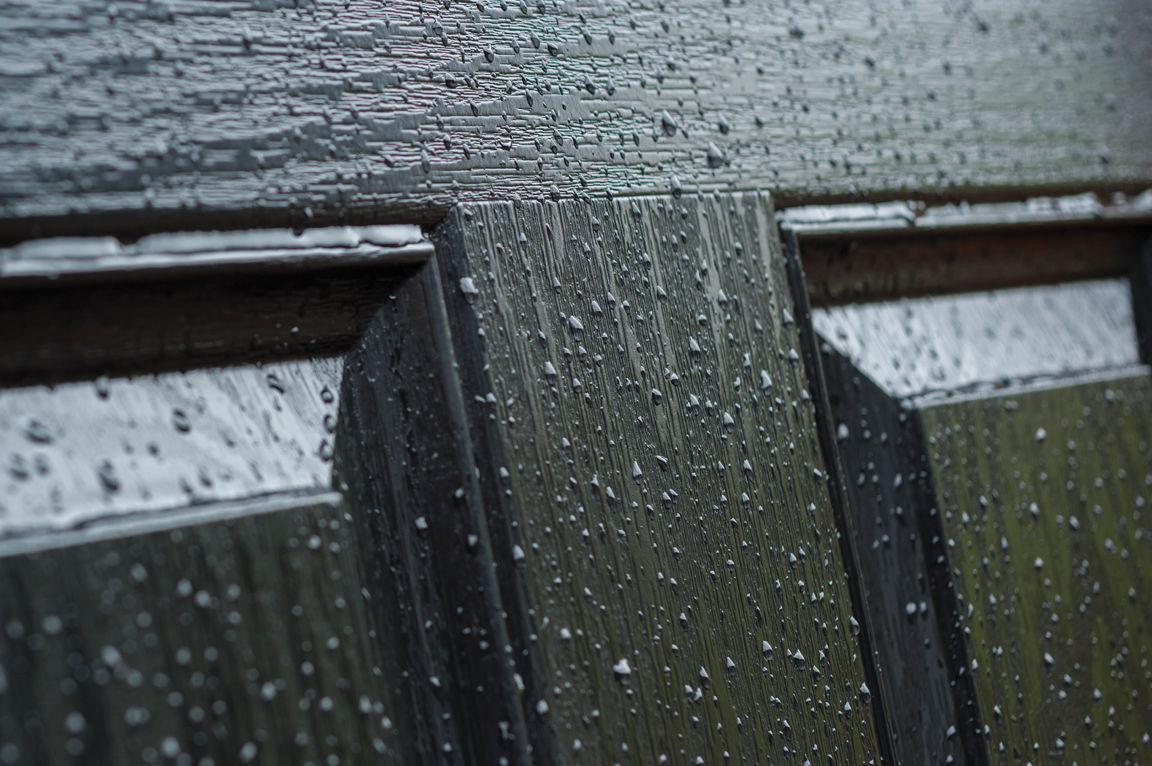 GRP skinned
To give great definition and long life performance Door-Stop doors use glass reinforced plastic skins. That's the same material used to make the hulls of boats!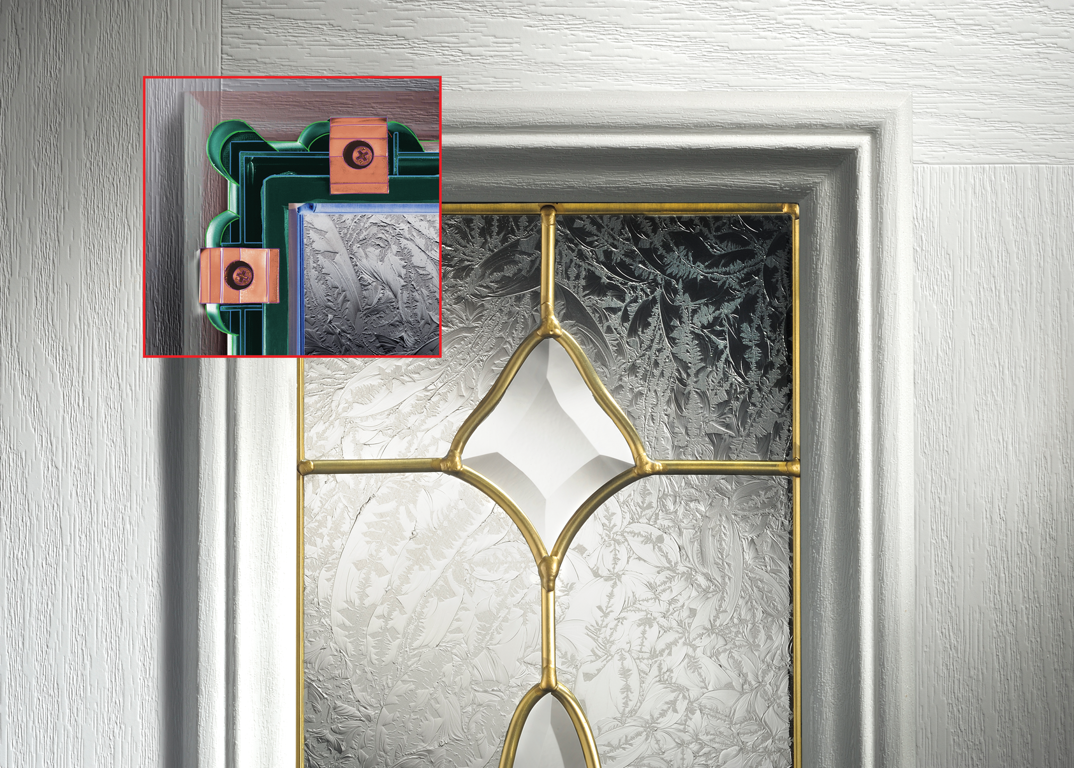 Reglazable
Making a door to just hold the glass is easy. But have you ever thought about what happens if the glass unit breaks down in that composite door you fitted? You will want that door to have been a Door-Stop door. Our unique and patented glazing cassette can be removed from the inside to let you simply change the glass and reuse the cassette. You won't need a new door because it has been damaged whilst trying to follow impossible deglazing knacks and techniques! All of our doors are reglazable except for FD30s Fire Doors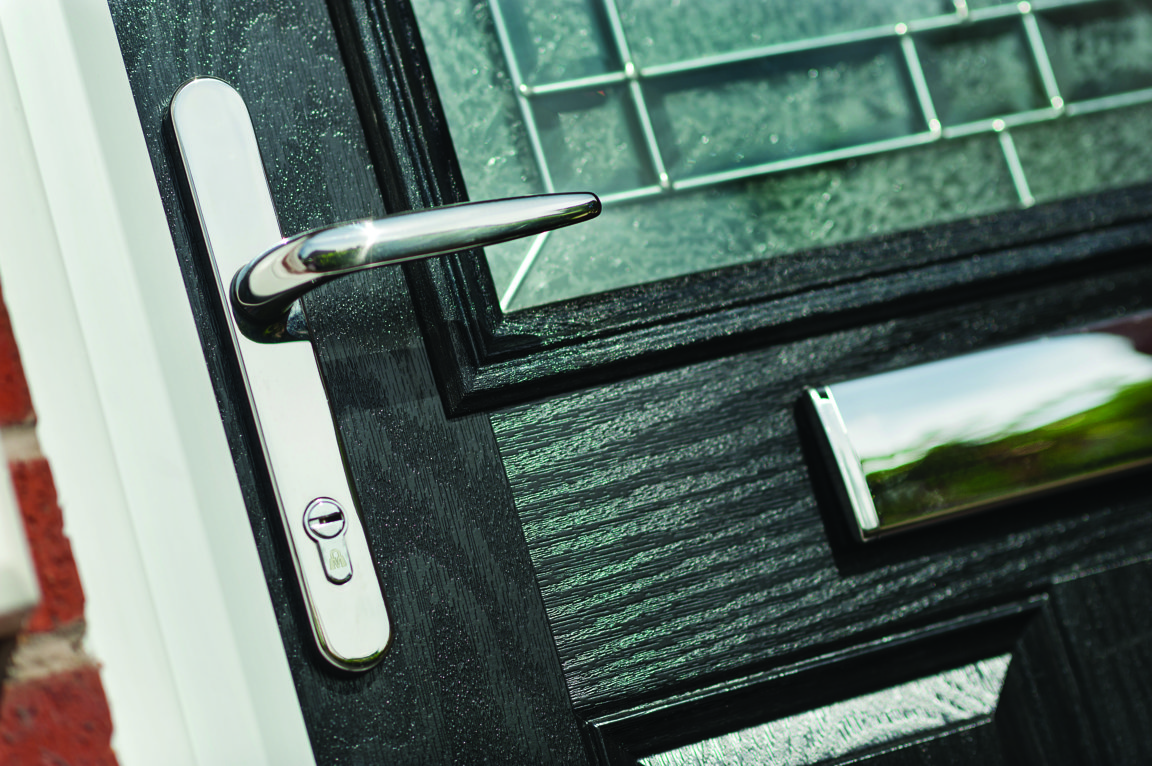 Hardware
Choosing a Door-Stop door is about you choosing what you want. With the click of a button you can select from one of 3 entirely different lock and furniture suites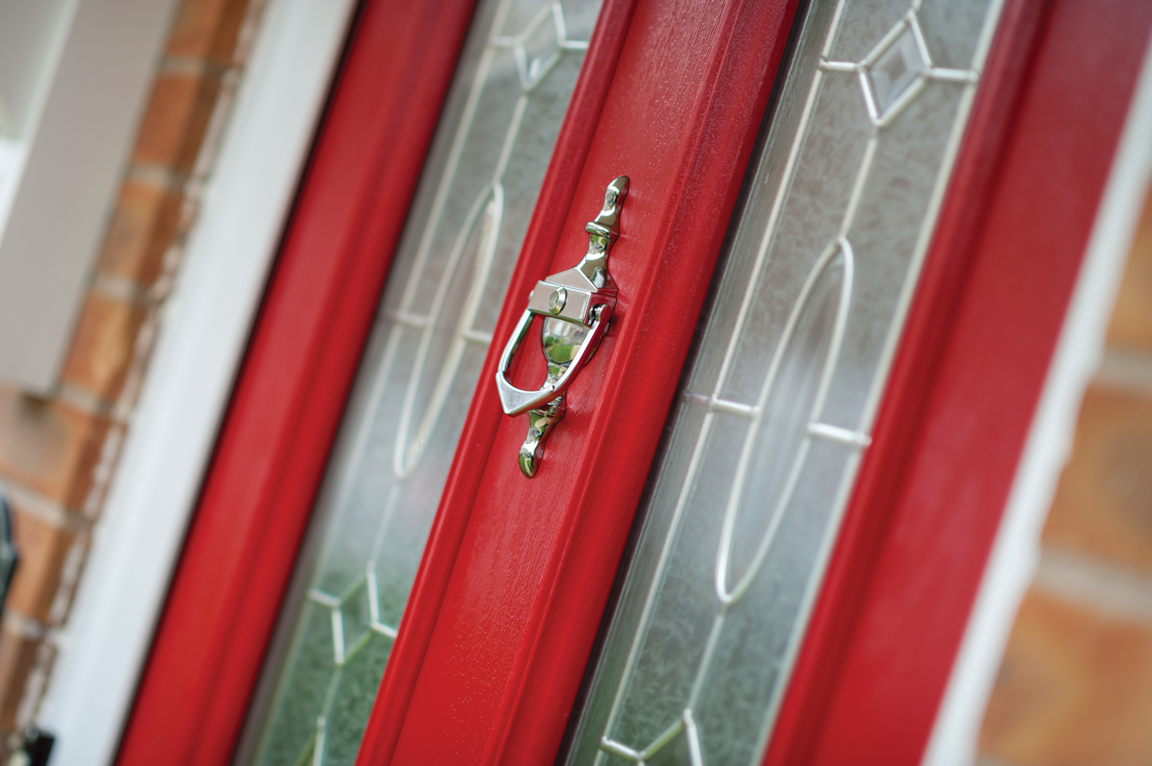 Thermal Efficiency
What can be more important than the future of our planet? Everything Door-Stop does is done with an eye on how to reduce the environmental impact
Colour all round
Door-Stop offer the first composite door to give the complete package–all-round colour. The uniquely co-ordinated details threshold, frame, door drip and edges combine together to make a truly striking appearance. You can choose from the oak or dark wood options in a large range of available door styles. This is the next step for composite doors
The Styles
Traditional, Contemporary or Cottage - we have a style to suite your home perfectly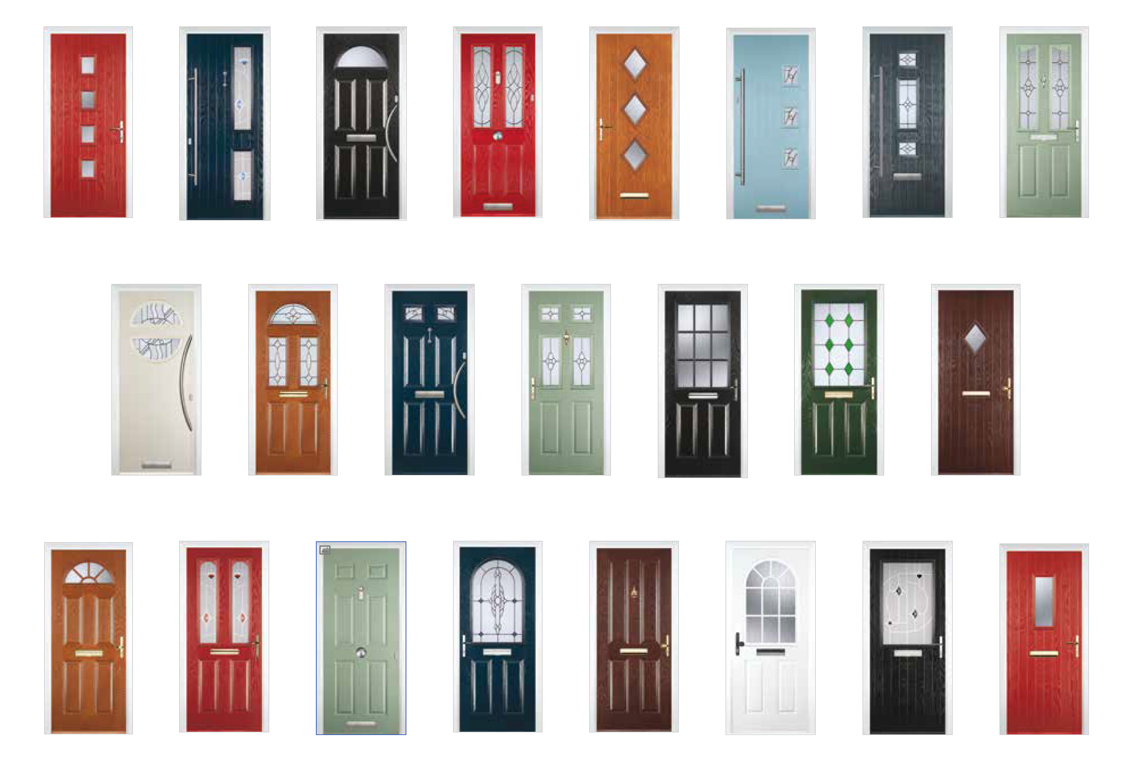 And coming early August 2018, four new styles
The Colours

A wide range of colours help customise the door to your home

The Obscurities
Clear isn't for everyone, so with Door-Stop we give you a full range of obscure (or "frosted") glass options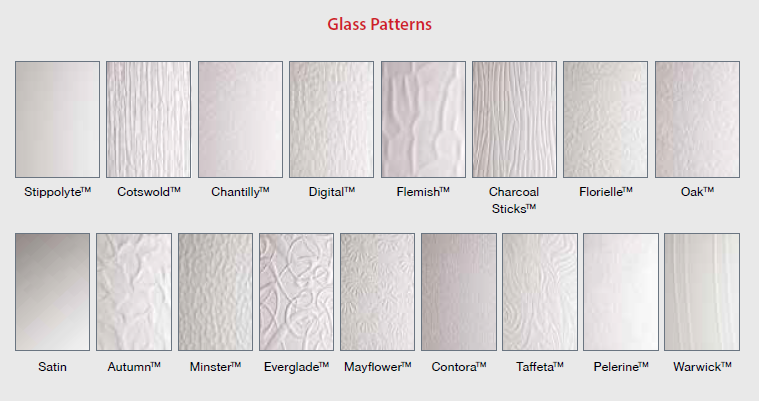 The Decorative Glazing
When you want to make a bigger statement, a wide selection of designer glazing from traditional through to contemporary is customised to the glazing area and available in most of the door styles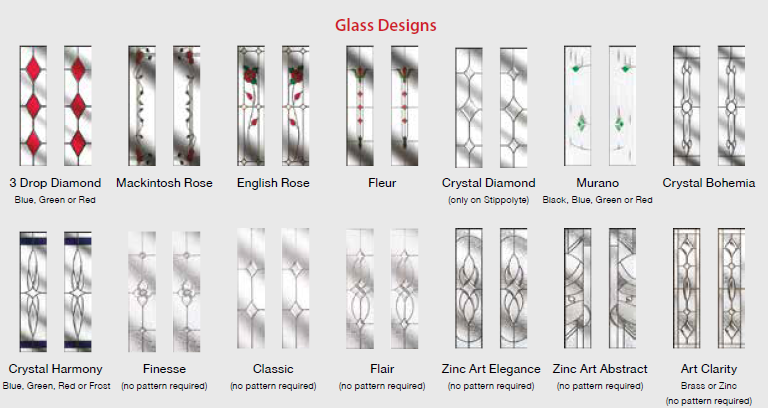 Sidepanels
Our new GRP side panel gives loads of choice. You can choose from 7 different designs, in 10 colours, with dozens of glass options – but, uniquely you can have a choice of width. All of which can carry the letterbox. All this may sound simple, but only with Door-Stop

Thresholds and drips
We are fixated with offering the best possible looking door. Even though it is only 15mm high, and Part M compliant, the wheelchair threshold can still be seen from outside. That's why Door-Stop wheelchair thresholds will always match the external colour you chose for the door frame. This isn't something you need to select, you just get it as standard
In the same way that if you order a colour door the aluminium door drip is exactly the same colour. The door drip does a really important job, but with so many beautiful aspects to a Door-Stop door you won't want the door drip stealing the eye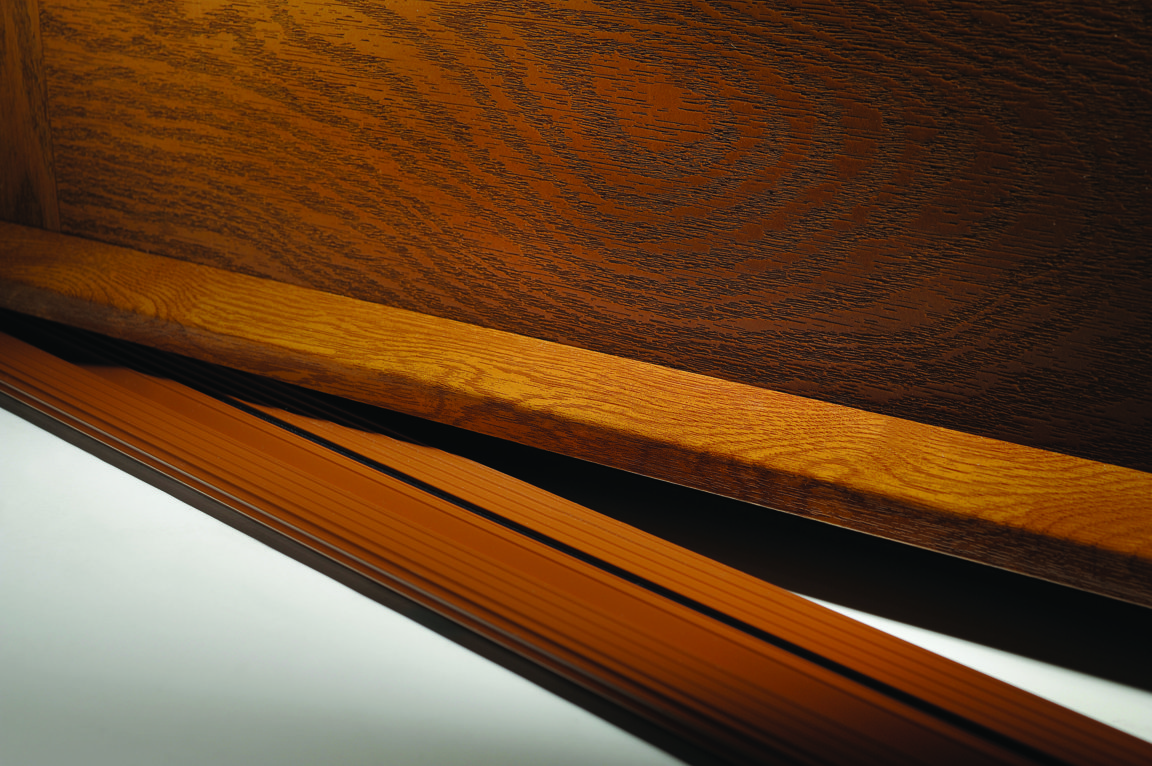 Exitex MDS25
This new threshold option, which is available on all door-stop standard and FD30 doors, is wider than the current door-stop threshold at 115mm and provides greater flexibility when it comes to installation
In addition to the wider size, the MDS25 is Part M compliant for the smoother transition of wheelchairs and has EPDM rubber seals for a robust solution that lasts
The MDS25 also has improved weather performance due to a compression rebate seal (tested on numerous occasions to 150Pa air and water) and superior thermal efficiency because of an improved thermal break
Find out more on the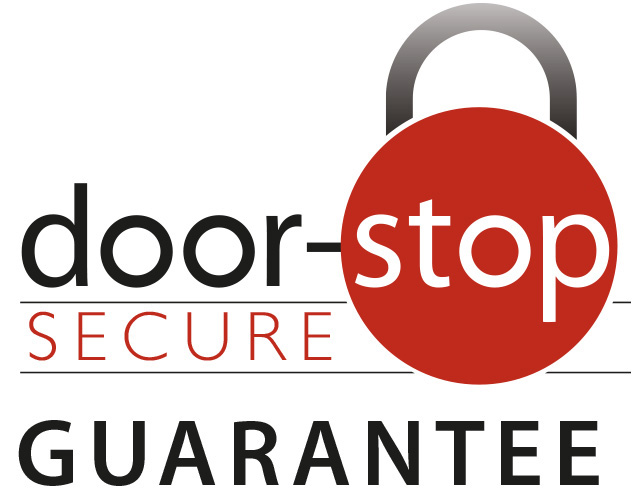 which will replace your door for FREE plus give your £500 in the unlikely event of a break in through their ERA Lock. Learn more via this link

Now available with the option of Sweet Door Furniture - the door furniture with curve appeal!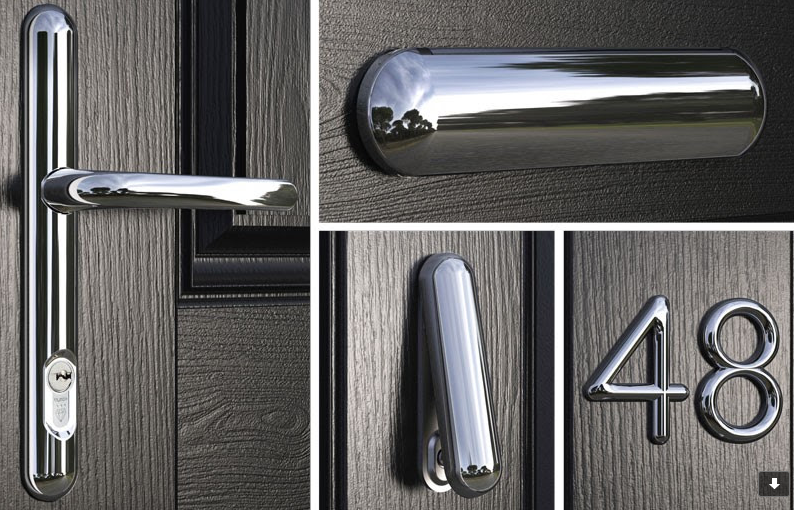 Yale Conexis L1 Smart Door Lock
The future of Door Locks is here
Open the door to your world with the Conexis(R) L1 Smart Door Lock. The Smart Door Lock that puts you fully in control giving you the freedom to secure your home without the need for a key
4 New Styles coming soon - availability to order late August 2018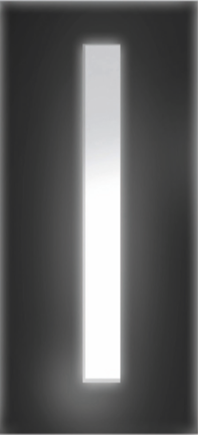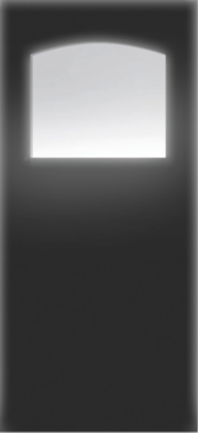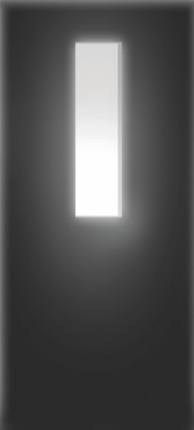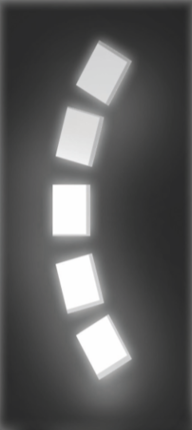 Also coming from late August 2018 - choose ANY RAL Colour Inside and Out
Colour Swatch
Your Door-Stop door slab is available is Wood White, Red, Blue, Green, Black, Oak, Dark Wood, Chartwell Green, Cream, Duck Egg Blue, Anthracite Grey, Poppy Red and Black-Brown
As Approved Installers for Genuine Door-Stop Composite Doors, we offer our dedicated survey and install service throughout South Wales including Abergavenny, Newport, Cardiff, Barry, Monmouth, Chepstow and Brecon areas and beyond
0