Is your door Christmas Wreath ready?
We've been busy decorating a few of our showroom doors with some traditional - and some unusual - Christmas Wreaths and was wondering if your door is "Christmas Wreath ready"?!
Firstly, have you oiled locks and hinges, to get them functioning smoothly, then have you wiped down the door, cleared out the threshold and polished up the furniture - so your door, new or old, looks - and functions - at it's best
Then there is the choice of Christmas Wreath - traditional, modern or wacky - something maybe to reflect your personality or message
Remember, this is probably the first thing your friends and relatives will see when they pay you a visit this year, and it only takes a few minutes of your time and a few pounds to make it special
Here are a few of ours...
The Christmas Sprout Wreath on a Door-Stop Circle Door in Black with Contemporary furniture
Our Christmas Bauble Wreath on a Door-Stop Traditional Two Glass Two Panel Door in Royal Blue
A lovely and luscious green leaf wreath on a British Racing Green Door - beautiful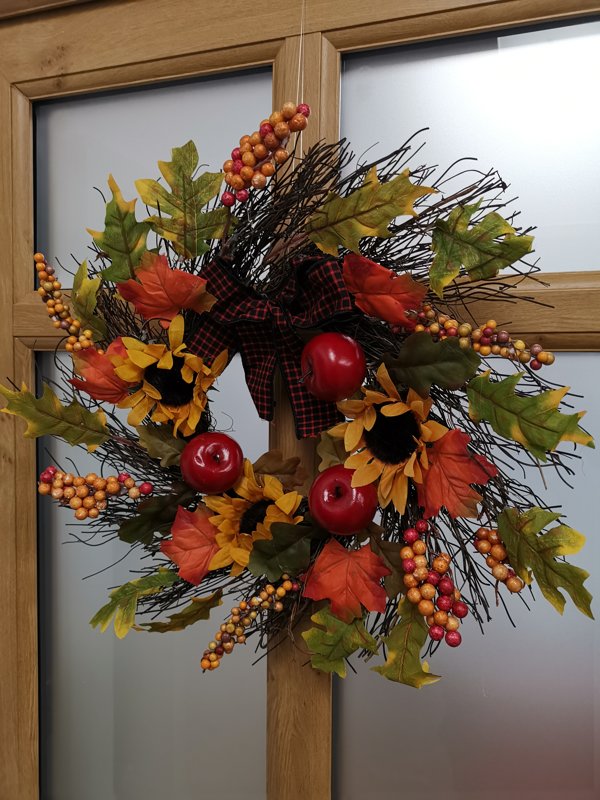 A traditional leaf and berry wreath on our Irish Oak PVCu Door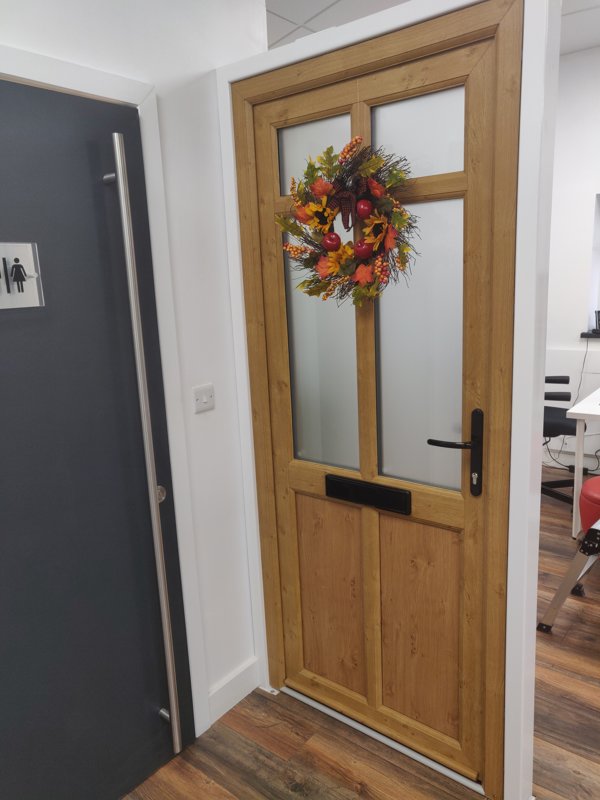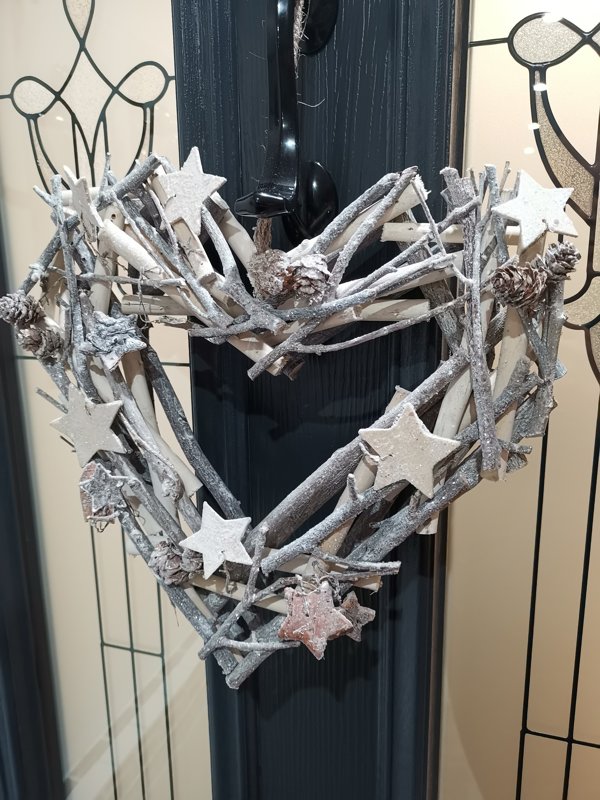 Our customers' favourite, the silver heart twig wreath on our beautiful Anthracite Grey Edinburgh Solidor
No comments
Leave a reply
Latest installations

Don't forget to checkout our Facebook page and Twitter feed for all the latest updates and installation photos - and we'll be updating our gallery photo sections within each product page weekly
Click on the Facebook or Twitter logos below or go to
0