High Quality & High-Performance Timber Windows & Doors
Bereco is the premier timber windows and doors system, providing products for high specification new builds and the domestic replacement market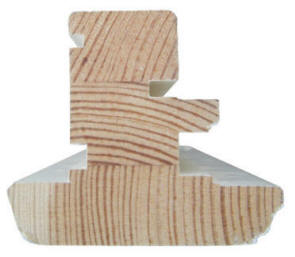 Engineered Multi-Layered Softwood or Hardwood

Only certified timber from well managed sources, with full FSC® 100% accreditation is used

Engineered timber is used throughout our ranges and products adding significant strength to product sections

Timber
All Bereco products can be supplied in either Redwood (Scandanavian Pine) and Hardwood (Dark Red Meranti)

While the stain colour is the same, the timber type with its own natural pigment will result in differing final finish colour. Due to the open pore structure, a feature of hardwood is a pitted effect, whereas softwood has a smoother finish

This has no effect on the performance of the product and only provides for differing aesthetics of the window or door

Hardwood
Redwood
Glazing
Whilst the materials, weatherseals, correct manufacture and installation seperate the better windows from the rest, it is mainly the glass which dictates how well a window insulates

Bereco offer 3 different performance specifications
Core thermal performance (centre pane u value ug 1.0w/m2k)

Softcoat low 'e' argon filled 24mm double glazing available in the following configurations
•4/16/4 (Standard Float)
•4/14/6.5 (Security)
•6.5/14/4 (Safety)
•6.5/12/6.5 (Safety and Security)

*6.5mm = laminated glazing for BS6262, Part N of UK Building Regulations and Secured by Design specifications


Superior thermal performance (centre pane u value ug 0.9w/m2k) B Rated

Softcoat, low 'e' krypton filled, 24mm double glazing with warm edge spacer technology.

Warm edge spacers are available in white, brown, grey and black.
Finish
To achieve our fully factory finished products, Bereco undertake a four stage treatment process in the application of paint or stain. This improves the overall appearance of our products, ensuring our high specification benchmark is adhered to, that sheen and translucency are maintained and the overall durability of our product is improved

Whilst the cost of ordering factory pre-finished products may be slightly higher, there is no doubt that window finishing is best applied under factory controlled conditions


The 4 stage process involves:

•Fungal preservation treatment

•Coloured sealer

•Coloured stain or paint

•A second coat of coloured stain or paint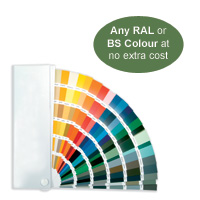 Paint Finish

Any RAL or British Standard colour is available at no extra cost. We can now match any Farrow and Ball colours although this may incur additional cost
Stain Finish

Any one of over ten Stain finishes are available on request
Dual Colour Finish

Bereco are one of the few companies in the UK to offer dual colour windows and doors. Different paints or stains can be specified for interal or external sides giving flexibility in meeting building aesthetics as well as inside decor
High Gloss Finish

The standard level of gloss with all Bereco Products is 30-40%. A high gloss finish (55%) is available on request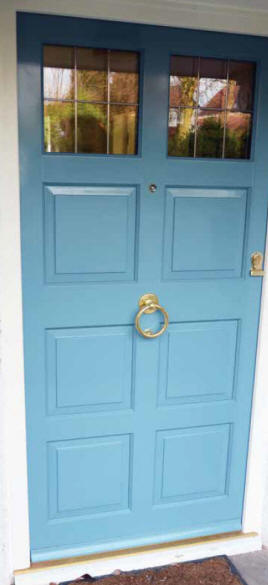 Modern properties
with modern aesthetics
For a modern look combined with the highest security and weather performance available, the Bereco Contemporary Range is designed specifically for the 21st Century Home.
Internally glazed as standard the range utilises a hidden nailing system and features internal & external pencil round mouldings. Bars are available in 16mm, 25mm & 35mm with the option of a 60mm solid bar
Traditional character
with performance
The Bereco Traditional Range is aimed at period new builds and the traditional replacement markets. The unique yet traditional designs complement period aesthetics combined with high performance features. All products offer excellent severe weather ratings and are manufactured with enhanced security features in accordance with PAS 24.
Traditional styling is retained with slim frame sections, hidden silicone, internal ovolo beading and external putty line mouldings. Bars are available in 16mm (LT), 25mm & 35mm with the option of a 48mmm solid bar
Specifically tailored
for conservation
The Heritage Range has been specifically designed for listed buildings and where conservation approval is required. Products are available with 4mm single glazing or 14mm slimline double glazing options suitable for the most architecturally sensitive of projects.
Period aesthetics include external putty line mouldings, internal ovolo beading and the option of 4mm single or 14mm slimline glazing. Lambs tongue glazing bars are available in 16mm, 25mm, 35mm and 48mm solid bar
Style & Substance
Entrance doors are available in Classic, Heritage and Creative styles. The Classic range features time honoured designs whilst in contrast the Creative range comprises contemporary sleek, flush panelled doors. The Heritage range incorporates period door styles inspired by the Georgian, Victorian and Edwardian era.
All Entrance doors include Swiss engineered adjustable hinges , 68mm door leaf, 92mm deep frame & espagnolette (3 point) locking system. Designs feature laminated double glazing, Stormguard aluminium threshold, 22mm deep weather bar & thermally insulated panels as standard
Paint It
Introduce a splash of colour with any BS or RAL paint finish to create a truly unique design statement
Stain It
A wide range of stain options are available combined with clear timber to achieve a seamless finish
Match It
We can match any Farrow & Ball colour where a traditional finish is desired
Frame It
Create a statement entrance with a range of contrasting frame and leaf dual colour options
Exclusive colours to the Heritage Range
A Rated
The Bereco A rated window uses the added feature of Diamante glass; extra clear low iron glass for optimum clarity and solar protection
Specialist Glass
Individualising your glass as part of a design concept or to create added aesthetics, we can accommodate variations which include the following
Painted glass
A modern alternative to obscure glazing whith a total opaque finish in any RAL colour you choose
Triple Glazing

Bereco are one of the only few companies to offer triple glazing on Tilt & Turn and Sliding Sash windows. Using soft coat low 'e' argon filled units with a centre pane U Value of 0.7w/m2k
Unit Spacers
From steel to warm edge technology, our unit spacers offer the best insulation available. In steel silver finish, warm edge white, brown, grey or black, they can still be co-ordinated with your choice of paint of finish
Stained Glass
Stained glass is used to enhance a design traditionally combined with bespoke lead work. Traditional colours and designs with bespoke options are available on request
Stained Glass

Stained glass is used to enhance a design traditionally combined with bespoke lead work. Traditional colours and designs with bespoke options are available on request
Anti sun glass
A glass with an attractive coloured appearance for reduced light transmittance combined with solar control properties
Self Cleaning Glass
Helps keep your windows cleaner for longer saving time and money

Leaded Glass

Lead designs transform glazing into a work of art incorporated into a properties exterior. With countless configurations of design options available we can replicate traditional or create completely bespoke lead patterns to suit your project. By choosing to incorporate a lead design into glazing customers are able to add a truly unique finish to any window or door design.

Choose from several lead colours; Antique Black, Silver, Gold & Old Gold available in 6mm or 9mm. Our expert team offers design advice supported with CAD drawings to demonstrate how the final pattern will appear on the glazing, helping customers to visualise the final product
Cills
Cill extensions take water away from structural openings and are designed with anti capillary drips to allow water to drain away
The extensions are glued and screwed to the window frame and are finished with a silicone sealant at the joint for stability.
Various cill lengths can be offered on all products, the length being dependent on the construction detail. Cill extensions can also be used in certain build circumstances for doors
The following lengths of cills are applicable to each range
:25mm

47mm

62mm

87mm

114mm

125mm

140mm

114mm / 125mm and 140mm cill extensions are supplied in hardwood as standard.
One piece subcills available on Traditional Casement models only
Its all in the detail
Our extensive collection of exclusive ironmongery incorporates a vast assortment of design options from traditional classical pieces to the latest Italian designer styles. Please ask for the full collection
As Approved Installers for Bereco Timber Windows and Doors, we offer our dedicated survey and install service throughout South Wales including Abergavenny, Newport, Cardiff, Barry, Monmouth, Chepstow and Brecon areas and beyond

0